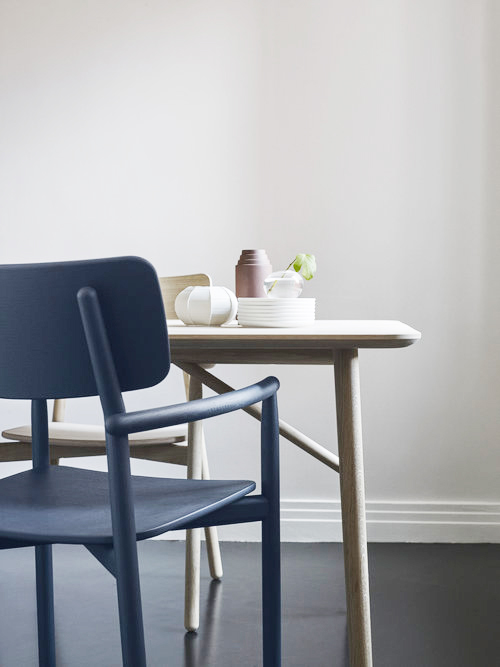 Oak Armchair (Navy)
Sustainably produced, this oak armchair comes in a sublime navy finish, and is ideal for both dining, living, and communal rooms. Standalone, it similarly works as an accent piece.
Peaceful organic forms, soothing cylindrical legs and structural elements, as well as carefully ergonomic seat construction and concave surfaces, endow this piece with thoughtful comfort of use, as well as resistance to natural wear.
The Forest Stewardship Council (FSC), is a non-profit organization that sets high standards to make sure that forestry is practiced in an environmentally responsible and socially beneficial manner.
Material: FSC-Certified Sustainably Sourced Oak. Navy Finish.
Dimensions: 26.8 W x 17.7 D x 33.1 H inches.