King Protea - Limited Edition Fine Art Canvas Print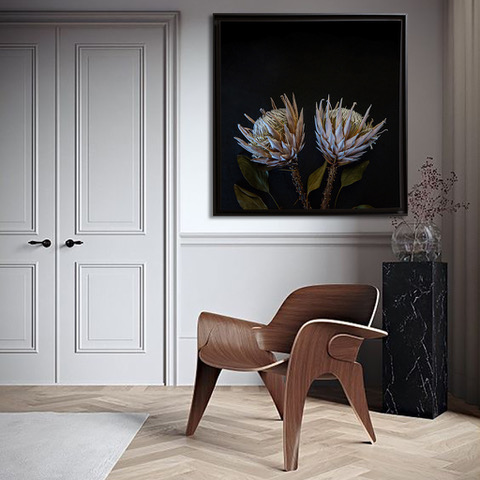 King Protea - Limited Edition Fine Art Canvas Print
This is a limited edition print-run of 50 canvas prints. The photo is shot with a digital camera Canon EOS Mark III. Printed on Epson Matte 375 gr (0.83 lb) fine art canvas. This canvas gives a tactile and opaque effect.
Taken in Bologna, Italy - April 2018. Artist Paola Goldoni.
Sizes:
Printed on fine art canvas and framed. Artist Paola Goldoni.
Sizes:
19.7 x 19. 7 inches (50 x 50 cm)

27.6 x 27.6 inches (70 x 70 cm)
This image remains copyright of the author and cannot be reproduced without the artist's written permission
sold out